Having trouble viewing this email? click here for the web version
Byethost.com

Premium hosting free trial!


Why not give premium hosting a test drive with no cost or obligation. You can now get a one month month un-restricted free trial of premium hosting by using the special order link and coupon code below.

To order your free trial please enter the 'freetrial' coupon code only at this special order link here.

New Premium Hosting DNS features!


We are pleased to announce the new DNS features we have added to all Premium Hosting plans.

In your premium cPanel you now have access to the following DNS management icon:

Simple DNS Zone Editor: This allows you to add/remove and edit the DNS zones or settings for all domains added to your hosting panel. You can now change A, CNAME and TXT DNS records/zones.

Changing DNS zones allows fuller control over your domains and sub domains, enabling you to use multiple internet services with one domain such as Google Adsense for Domains or Google Apps for Domains. Pointing names to IP addresses etc. has never been easier!


If you do not have a premium account, now has never been a better time to purchase one of our unlimited premium hosting plans.

Click here to find out more

Also take a look at the discount coupons and offers below.

16 Core Xeon Premium Server Upgrades


As part of our continued process of hardware and service improvements. we are pleased to announce we have started upgrading all premium servers to super powerful 16 core enterprise Xeon CPU servers. This new hardware is a significant boost to existing premium hosting websites resulting in even faster website speeds!

Click here to find out more.

Free COM, NET. ORG. BIZ or US domain name included with $6.99 unlimited Hosting plan!

The ultimate hosting plan for only 6.99 USD per month now includes a free COM, NET, ORG, BIZ, US or .INFO domain!

Orders processed at SecureSignup.net

This combined with unlimited disk space, unlimited transfer, unlimited addon, parked and sub domains, and unlimited email accounts makes our monthly ultimate plan one of the best value web hosting offers available on the internet. Find out more..





Ruby on Rails now included free with every premium hosting plan

We are excited to announce this great new feature which is included with all our premium hosting plans, even the $1.00 per month budget hosting plan includes free Ruby on Rails!

Ruby on Rails is a powerful web application framework that allows you to rapidly develop web applications following the 'Model View Control' pattern for database use including Ajax support for interactive websites. Join the Ruby Revolution today! Find out more..



If you have ever encountered hosting limitations, such as quotas, unavailable features or restrictions, now is the perfect time for you to upgrade to a Premium plan! Premium hosting has everything you need to get a successful site online. Using a dedicated paid hosting network, premium hosting is a comprehensive professional hosting service. Just check out these features and special offers below:.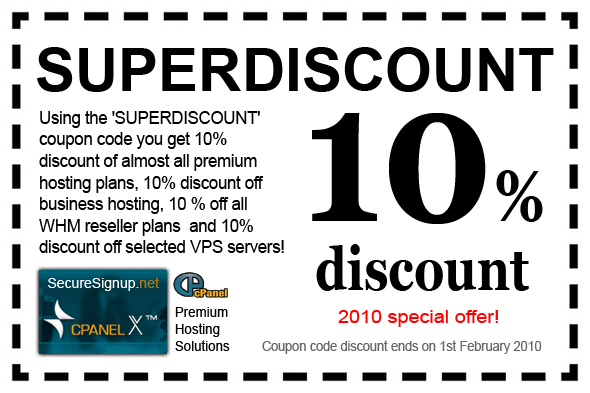 Use the SUPERDISCOUNT coupon code to get 10% discount off almost all premium hosting plans, business class hosting, all WHM reseller plans and selected VPS servers!
Premium hosting features:

Award Winning cPanel a powerful upgrade from VistaPanel.
Free Domain of your choosing.
Host Unlimited domains on your account.
Unlimited web space for even the biggest files.
Free Site Builder quickly make your site with 600 free templates.
Fantastico Installer: a massive library of scripts for auto-installation
Full MySQL Control allowing you to create MySQL users, databases and more.
Ruby on Rails a powerful application development framework.
Unlimited MySQL space no database storage size limits.
CGI / Perl scripting fully supported.
Cron Jobs can be setup using the user friendly interface
Statistics and weblogs activated including web analyzer and more.
Full E-mail Support including POP, SMTP, IMAP and even multiple web clients. Ultra-fast 8 or 16 CPU servers powered by the Intel Xeon server CPU's
No file size limits and all file types allowed
Massive CPU quotas on super fast servers!
DNS zone editor Add/remove/modify A, CNAME and TXT DNS records
No adverts on your pages: a completely ad-free service

We are pleased to announce we have increased the amount of burstable RAM on every VPS server plan! RAM is one of the most important resources in a server making this upgrade at no extra cost a very big boost to performance and value for money. Our range of high performance VPS servers are designed specifically for high usage, demanding websites.

What makes our VPS servers so powerful ?

We use our specially compiled versions of Apache web server and MySQL, combined with a content accelerator included free with every VPS. This combination of highly optimized server applications makes even the busiest of websites will run blazingly fast!

What does the free content accelerator for VPS servers do?

We install a content accelerator software into every VPS server. this software caches and handles web site request up to 100 times faster than a regular web server by using threaded processing architecture and powerful caching technology. You will be amazed how fast our VPS Servers are with free content acceleration!


Below is a brief description of the features of our economy server, much bigger servers are also available:

• 64MB of RAM with 192 Burstable
• 75GB of Monthly Bandwidth
• Specially optimized Apache and MySQL servers pre-installed
• Content accelerator
• Dedicated IP Address FREE!
• Complete and Full Control via ROOT level access and control panel.

With ROOT access to every VPS server, you can install your own applications and use a VPS for any purpose including Games Servers, TeamSpeak/VOIP etc.


Get the power you need with a Dedicated Server

We have a range of dedicated servers starting from single processor Pentium 4's to 16 CPU i7 Nehalem servers, we will install any Linux OS you require and install any web hosting control panel such as the popular cPanel control panel with WHM reselling enabled. Below is an example price of one of our semi-managed servers with free tech support: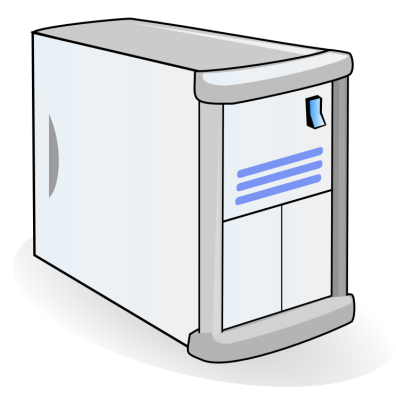 This month's special feature is a...

Intel Pentium 4 @ 2.66GHz Server w/
1GB DDR RAM
80GB SATA HDD
CentOS Operating System (others available on request)
1000GB Monthly Transfer
Semi-Managed Server with free tech support
Full Root Access starting at $99 per month
We are delighted to offer you this limited time .IN domain registration offer.
Register an unlimited amount of IN domain names for only $2.99 USD per domain name. We are confident this is one of the best prices on the entire internet for IN domain name registration so don't miss our on this limited time offer!

Still the Fastest Free Host Around!

After months of optimizing, recompiling code. testing and developing, we have successfully completed further increases the speed and capacity of our free hosting network, making us even faster and more reliable than ever before!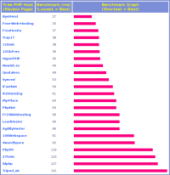 We have also added 10 fresh, brand-new dual quad-core servers into the free hosting cluster / GRID to further boost speed and ensure rapid delivery and processing of data, most notably are big speed increases in MySQL query times and PHP processing.

This means all of you who have dynamic websites which rely on PHP and MySQL will notice faster speeds, response times and overall quickness to your dynamic and ever-changing websites!
Click here to find out more
Unsubscribe me